The Nexo Network
Welcome to 'The Nexo Network', the realest and most growth-driven Facebook Ad strategy podcast to-date! Here Coach Miguel and his talented team will discuss the latest and most profitable Facebook Ad strategies. You're about to get hit with the cold-hard truth, completely unfiltered. Are you ready to take your business to the next level? Let's get it 👊
The Hosts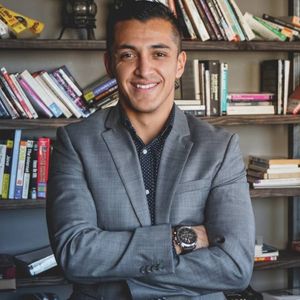 Coach Miguel
Lizardo Miguel Buleje, aka Coach Miguel, is the CEO of Nexo, the #1 Facebook Ads Agency in San Antonio, Texas. The Peruvian native migrated to San Antonio with his family in 2003 and attended UTSA where he graduated with a degree in electrical engineering in 2012. After leaving his first job to pursue his passion for entrepreneurship, Coach Miguel found success as the founder and former President of FC Garra, a local 501(c)(3) nonprofit organization, as co-owner of Ala Verb, a clothing line, and Nexo, his Facebook Ads Agency. Coach Miguel's unconventional and bold approach to Facebook Advertising has garnered him a lot of attention and growth over the past six years. He's a natural-born leader and truly passionate about helping people increase their business' sales and boost their revenue. There's a reason people call him "Coach".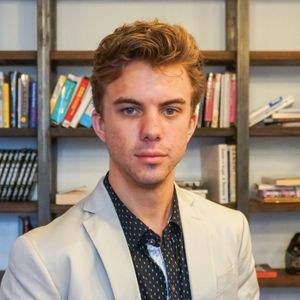 Nate Loeffler
Nate Loeffler is Nexo's Videographer. Since his childhood, he's always expressed a passion for creative storytelling. Outside of work, he produces music under an unknown stage name and play's the drums. He's prone to deep thought and enjoys having a good conversation.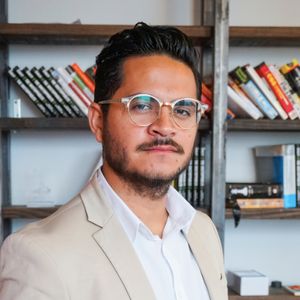 Bruno Horwarth
Bruno Horwarth is Nexo's Senior Graphic Designer, Creative Director, and the Owner of the Ala Verb clothing line. After migrating to the United States at the age of 13, the Mexico-native graduated from Our Lady of the Lake University in 2014 with a degree in New Media Arts and a minor in Spanish Literature. An artist through and through, Horwarth has participated in Design Week Mexico 2017 and Fashion Week San Antonio 2014 & 2015. Bruno's philosophy is to be good, be grateful, and be great. He holds nothing back and speaks his mind when need be. When he's not working at Nexo or on his lifestyle clothing brand, he enjoys having a good conversation over coffee and playing soccer with family and friends.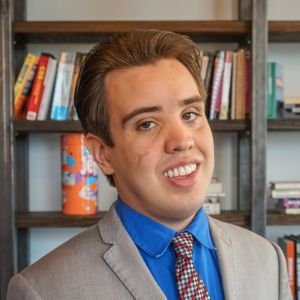 Mark Alvarez
Mark Alvarez is Nexo's Lead Copywriter and Content Manager. The Houston-native graduated from Texas State University in 2017 before moving to San Antonio, Texas to pursue a career in digital marketing. Mark has contributed a combination of writing and multimedia to agencies, big and small, producing content for print, broadcast, and social media. Idealistic and thoughtful in his nature, Mark is devoted to his studies of communication and is currently pursuing a MFA at UTSA. When he's not working with Nexo or doing communications research, Mark enjoys working on his novel, watching TV, and gaming with friends.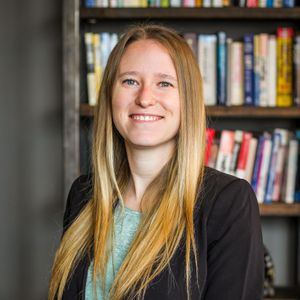 Kat Curry
Kat Curry is Nexo's Senior Project Manager. She was born in Houston, Texas and educated at Schreiner University and UTSA. She graduated from the latter in 2017 with a degree in Communication. Kat is a passionate storyteller and animator. When she is not working at Nexo, she spends time creating videos for her YouTube channel and helping with her family business. Living by a code of creativity and inspiration, Kat is a trailblazer taking on multiple challenges at once. "Do it even if it scares you."