The Truth About Network Marketing
Welcome to 'The Truth About Network Marketing', the realest and most growth-driven Network Marketing podcast to-date!

Here Coach Miguel will discuss the latest and most profitable strategies for Network Marketers.

You're about to get hit with the cold-hard truth, completely unfiltered.

Are you ready to take your business to the next level? Let's do this 👊
The Host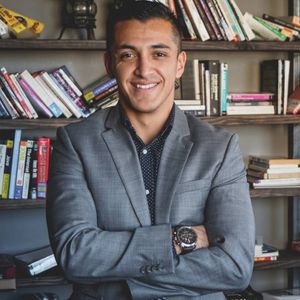 Coach Miguel
Lizardo Miguel Buleje, aka Coach Miguel, is the CEO of Nexo, one of the top Facebook Ads Agency in the nation.

The Peruvian native migrated to San Antonio with his family in 2003 and attended UTSA where he graduated with a degree in electrical engineering in 2012. After leaving his first job to pursue his passion for entrepreneurship, Coach Miguel found success as the founder and former President of FC Garra, a local 501(c)(3) nonprofit organization, as co-owner of Ala Verb, a clothing line, and Nexo, his Facebook Ads Agency.

Coach Miguel's unconventional and bold approach to Facebook Advertising has garnered him a lot of attention and growth over the past six years. He's a natural-born leader and truly passionate about helping people increase their businesses' sales and boost their revenue.

There's a reason people call him "Coach".